Sustainability is important to UC San Diego. Students, staff and faculty are encouraged to support the university's goal of reducing our impact on the planet by lessening our carbon footprint.
Each year, Student Financial Solutions (SFS) conducts a Direct Deposit Campaign and corresponding give-away contest to encourage and to educate UC San Diego students on the benefits of direct deposit. Direct deposit is the safe, secure, and environmentally friendly method of refunding money to students. An astonishing 90% of our students are refunded via direct deposit as opposed to receiving paper checks.
2017 prizewinners
Student Financial Solutions selected five students as grand prize winners of the Direct Deposit Contest. The students' names were randomly selected from the student population currently enrolled in direct deposit.
On  February 23,  2018, Gayle Ta, Director of Student Financial Solutions presented   Cameron Burnett, Andrea Baltodano, Jineui Kim, Steven Schlichting, and Jordan Wayner with $100 Visa gift cards! 
Congratulations to our winners! Remember if you want to be considered for future years' contests, all you have to do is enroll in direct deposit!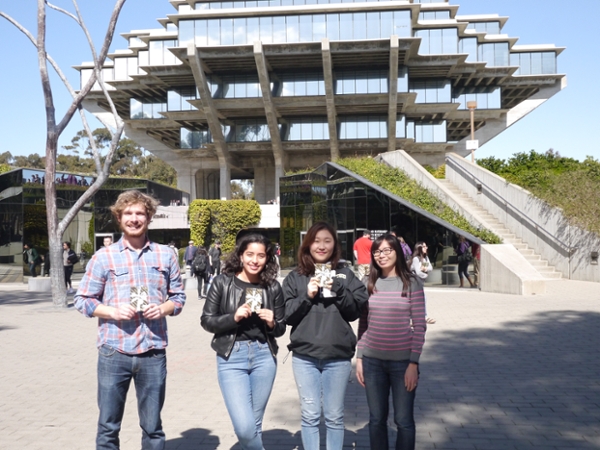 2017 Pay It Green campaign winners from left to right: Cameron Burnett, Andrea Baltodano, and Jineui Kim with SFS Director, Gayle Ta (not pictured: Steven Schlichting)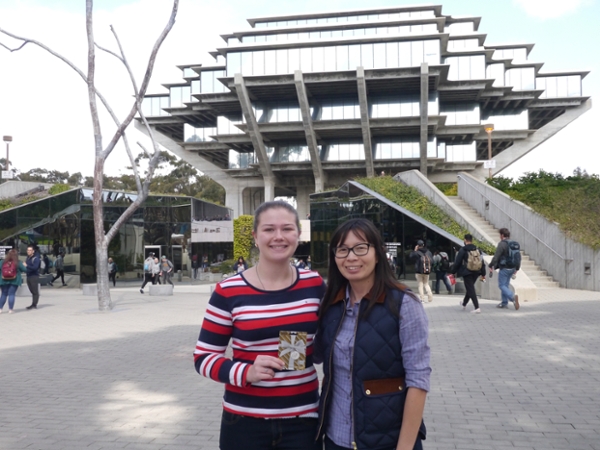 2017 Pay It Green campaign winner: Jordan Wayner with SFS Director, Gayle Ta
Note: Students can only win Direct Deposit Contest one time over the course of their educational career at UC San Diego.