TritonPay is Live
View your bill and authorize your payer in the new TritonPay payment portal
tritonpay.ucsd.edu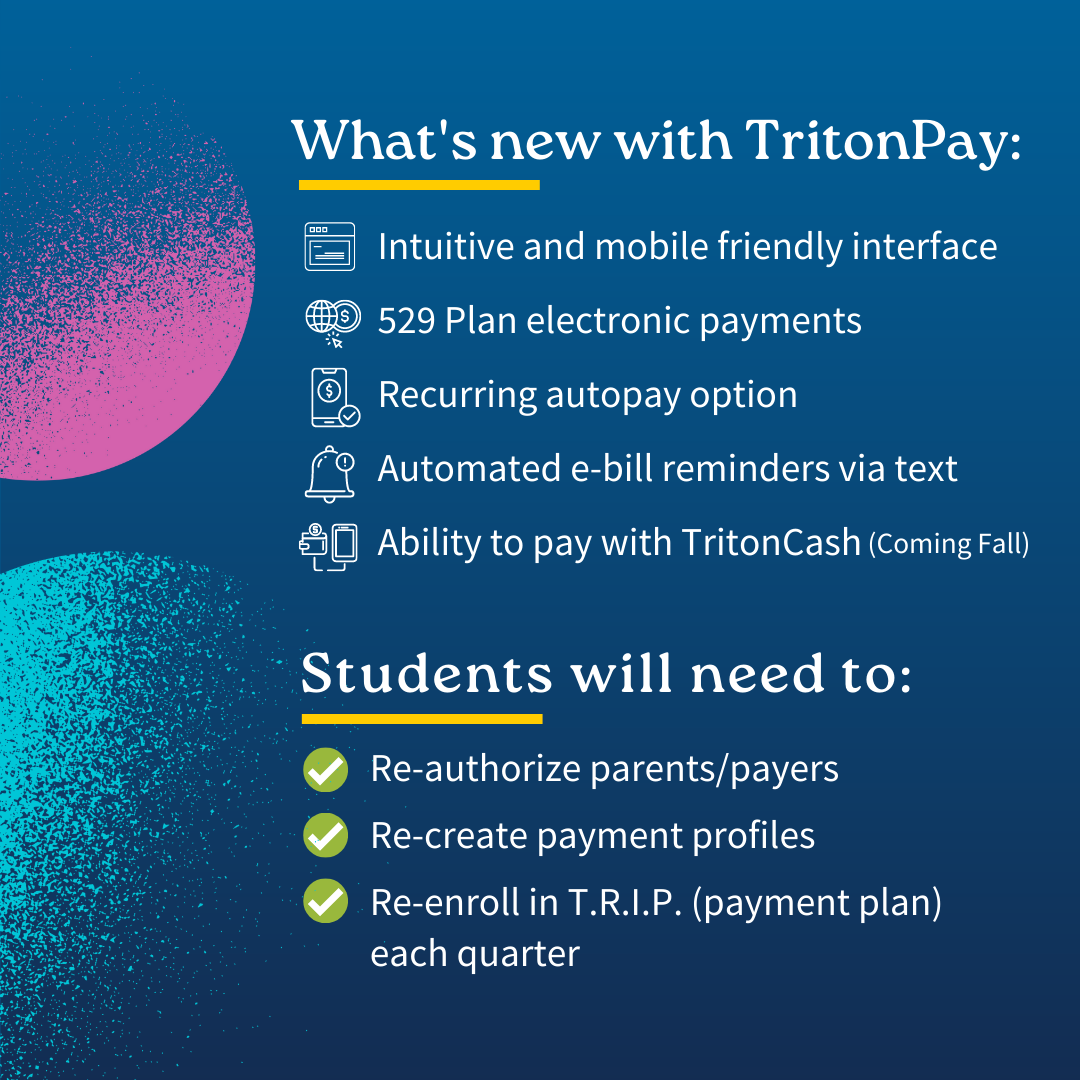 The New TritonPay is Here!
To keep pace with the latest technology that our students are expecting when it comes to paying their bills, Student Financial Solutions has migrated our home-grown TritonPay application to a third-party vended solution hosted by Transact Payments. Students and payers will experience a new modern user interface that is mobile centric, supports flexible payment options, and offers recurring autopay features. With options like recurring autopay and international bank wire transfers, TritonPay promises to make managing your payments easier than ever before.
To check out the new TritonPay, visit tritonpay.ucsd.edu and be sure to follow us on Instagram @ucsdsfs to stay updated. In addition, we have created video tutorials to walk you through using the new TritonPay, hope you enjoy!